The Bleskomat ATM brings together a simple design, intuitive user experience, and the latest technologies to make owning and operating a Bitcoin Lightning ATM accessible to regular business owners.
Instant Payments
Customers of the Bleskomat ATM receive Bitcoin payments instantly - no more waiting hours or days for on-chain transactions to confirm. This is possible by fully supporting the Lightning Network, the second-layer network built atop the existing bitcoin blockchain. With these innovations, Bitcoin can finally be used for day-to-day payments.
A new generation of mobile wallet apps have arrived to facilitate the use of bitcoin on the Lightning Network. We have prepared a list of mobile wallet apps that we recommend when on-boarding new bitcoin users. With each app it is possible to receive Lightning payments immediately - minimal setup required by the new user.
Low Fees
In the future, on-chain transaction fees will be much more expensive than they are today. During periods of high-demand, on-chain transactions could cost on average 30 EUR or more in miner fees.
The Bleskomat ATM uses Lightning payments exclusively, so there are no on-chain fees. Instead a small routing fee is paid to route the payment thru the Lightning Network until it reaches the recipient. To send Lightning payments is much cheaper, typically less than a single cent.
Pay less than 0.01 EUR per Lightning payment
With such low fees, your customers are able to buy bitcoin in amounts as small as dozens of fiat cents. That is simply not possible with legacy bitcoin ATMs.
Easy to setup and manage
Each Bleskomat ATM ships preconfigured with your choice of fiat currency and can be operational within minutes. Plug-in the Bleskomat ATM to power, login to your Bleskomat platform account, configure your Lightning node or service provider account, and you're ready to sell bitcoin.
New operators are provided one year of free access to the Bleskomat platform which they can use to manage their Bleskomat ATM. Key features of the platform include:
Facilitates Lightning payments on behalf of one or more ATMs
Remote management of ATM configurations
Easily control fees and buy limits
Choose an exchange rate provider API to calculate payment amounts in satoshis
Support for several Lightning service providers and node software
Statistics and monitoring of payment activity
Email alerts to catch funding and other problems sooner
Use of the platform is not required. We provide a free and open-source version of the platform which you can self-host on your own infrastructure.
Lightning node/service integrations
Using either the Bleskomat Platform or the self-hosted bleskomat-server, you can easily connect your Bleskomat ATM with one of several different Lightning Network service providers or node software. We also provide helpful guides and support from a real human in the case that you need extra help getting your setup working.
We have lots of integration options to choose from!
No vendor lock-in
We believe strongly in open-source and freedom. So we've provided a self-host option to all owners of a Bleskomat ATM. If you have the skill and time to do so, you can self-host your own bleskomat-server which can facilitate Lightning payments on behalf of your ATM.
The Bleskomat Team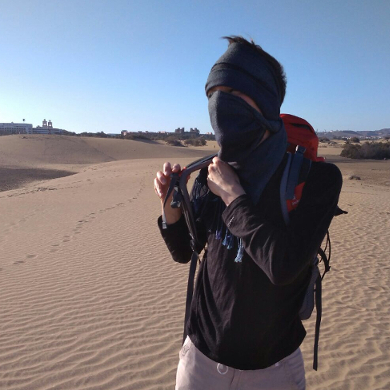 Charles Hill (a.k.a. "chill")
Co-Founder
Charles is a programmer, researcher, and hacker. He is a long-time open-source contributor and for the past few years he has been working full-time developing projects in the Bitcoin community.